Lately I've really been in the mood to read some debut novels, to read the work of someone whose career as a published novelist is only just beginning, and I own quite a few debut novels that sound fantastic that I still have to read, so today I thought I'd share them with you!
I'm going to see how many of these I can cross off my TBR in the next couple of months!
On a brisk autumn day in 1686, eighteen-year-old Nella Oortman arrives in Amsterdam to begin a new life as the wife of illustrious merchant trader Johannes Brandt. But her new home, while splendorous, is not welcoming. Johannes is kind yet distant, always locked in his study or at his warehouse office-leaving Nella alone with his sister, the sharp-tongued and forbidding Marin.
But Nella's world changes when Johannes presents her with an extraordinary wedding gift: a cabinet-sized replica of their home. To furnish her gift, Nella engages the services of a miniaturist-an elusive and enigmatic artist whose tiny creations mirror their real-life counterparts in eerie and unexpected ways . . .
Johannes' gift helps Nella to pierce the closed world of the Brandt household. But as she uncovers its unusual secrets, she begins to understand-and fear-the escalating dangers that await them all. In this repressively pious society where gold is worshipped second only to God, to be different is a threat to the moral fabric of society, and not even a man as rich as Johannes is safe. Only one person seems to see the fate that awaits them. Is the miniaturist the key to their salvation . . . or the architect of their destruction?
I've heard nothing but amazing things about The Miniaturist since it was published, including some fantastic reviews by several of my friends whose taste in books I trust entirely. I've owned my copy for months - I managed to find a beautiful brand new hardback edition for only £5! - and I think it's about time I got around to it. Considering it's autumn setting I think it'll be a great book to read at this time of year.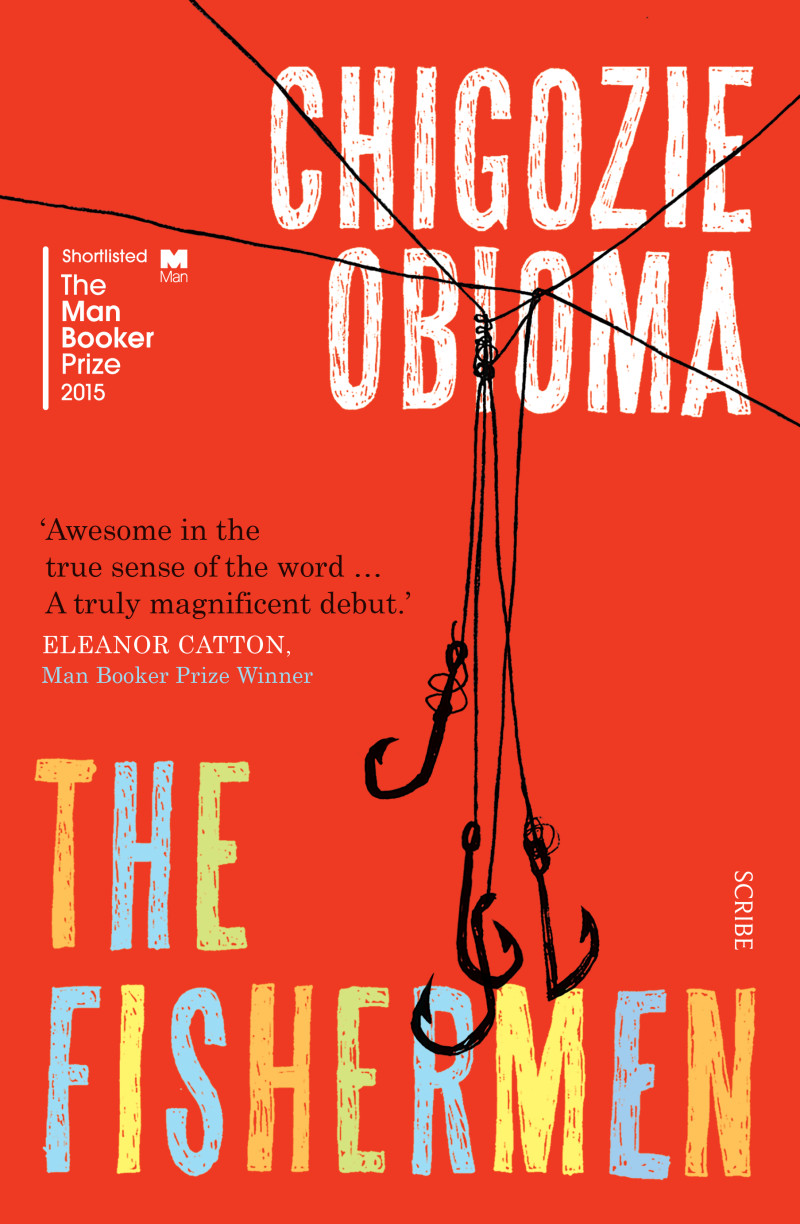 Four brothers encounter a madman whose prophecy of violence threatens the core of their family in this exciting debut novel.
Told from the point of view of nine-year-old Benjamin, the youngest of four brothers, The Fishermen is the Cain and Abel-esque story of an unforgettable childhood in 1990s Nigeria. When their father has to travel to a distant city for work, the brothers take advantage of his extended absence to skip school and go fishing. At the forbidden nearby river, they encounter a madman who predicts that one of the brothers will kill another. What happens next is an almost mythic event whose impact — both tragic and redemptive — will transcend the lives and imaginations of both its characters and its readers.
I don't usually pay much attention to the Man Booker Prize, even though I should, purely because often the books that are long-listed aren't the kind of books I'm interested in reading. After seeing Jen Campbell's review of The Fishermen, however, I bought myself a copy for my kindle because I love the sound of the fairy tale elements to this book, and I want to read more books set outside Europe and North America.
When Rosemary Harper joins the crew of the Wayfarer, she isn't expecting much. The Wayfarer, a patched-up ship that's seen better days, offers her everything she could possibly want: a small, quiet spot to call home for a while, adventure in far-off corners of the galaxy, and distance from her troubled past.
But Rosemary gets more than she bargained for with the Wayfarer. The crew is a mishmash of species and personalities, from Sissix, the friendly reptillian pilot, to Kizzy and Jenks, the constantly sparring engineers who keep the ship running. Life on board is chaotic, but more or less peaceful - exactly what Rosemary wants.
Until the crew are offered the job of a lifetime: the chance to build a hyperspace tunnel to a distant planet. They'll earn enough money to live comfortably for years... if they survive the long trip through war-torn interstellar space without endangering any of the fragile alliances that keep the galaxy peaceful.
But Rosemary isn't the only person on board with secrets to hide, and the crew will soon discover that space may be vast, but spaceships are very small indeed.
I received an eARC of this from Netgalley and still haven't gotten around to it - oops! It sounds really cool, though, and I'd like to read a little more sci-fi, plus I think that cover is gorgeous.
The suffragette movement is reaching fever pitch but for broke Fleet Street tomboy Frankie George, just getting by in the cut-throat world of newspapers is hard enough. Sent to interview trapeze artist Ebony Diamond, Frankie finds herself fascinated by the tightly laced acrobat and follows her across London to a Mayfair corset shop that hides more than one dark secret.
Then Ebony Diamond mysteriously disappears in the middle of a performance, and Frankie is drawn into a world of tricks, society columnists, corset fetishists, suffragettes and circus freaks. How did Ebony vanish, who was she afraid of, and what goes on behind the doors of the mysterious Hourglass Factory?
From the newsrooms of Fleet Street to the drawing rooms of high society, the missing Ebony Diamond leads Frankie to the trail of a murderous villain with a plot more deadly than anyone could have imagined...
This debut is set in the early 20th century and involves the suffragette movement, lady journalists and trapeze artists. It sounds wonderful and I've owned my copy since the beginning of the year, so I should really get to it soon!
Have you read any good debuts this year? Have you read any of these books? Which one do you think I should read first?