I have a confession to make: I've never read anything by Brandon Sanderson.
In today's book blogging world I know that's practically blasphemy, but there are so many books to read and such little time to read them all in that, unfortunately, Sanderson's work has fallen to the wayside so far, despite my owning four of his books. Three of those books just happen to be the Mistborn trilogy, and I've heard such fantastic things about it that I'm determined to read at least the first book this year.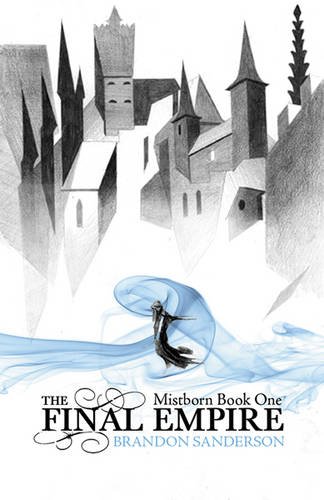 My lovely friend Natalie @ A Sea Change is a huge fantasy fan but, like me, she's yet to read any Sanderson. So the two of us have decided to read
The Final Empire
together throughout August!

I'm very excited to see what I make of this book for myself, and also to read it with Natalie who I already irritate on a weekly basis with my reading updates. She and I did our MA together and unfortunately she's been unable to escape me since. It's tragic, really.
(Do check out her blog; not only does she post great reviews, for everything from books to TV shows to arts events, but she's also an amazing poet and an all-round good egg).