It's the first day of Bout of Books 13, and Lori @ Writing My Own Fairy Tale is hosting the very first challenge, complete with a giveaway! I've never taken part in any of the Bout of Books challenges before, but this survey seemed like too much fun to pass up - I love getting the chance to talk about books I love and recommend them to people!
Thanks, Lori, for hosting this challenge!
The Questions
1) How do you organise your shelves?
I don't, really. I try to have some semblance of organisation, but as I'm pretty much entirely out of room I stick my books where there's room for them, although I do have spaces of organisation. I have one shelf dedicated entirely to my classics, and I always keep my series together, and, if I can, I'll keep books written by the same author together, too. One day I'd love to have a big house with a huge library room where I can organise them to my heart's content, either alphabetically or by genre.
2) What is one of your favourite books that's not in one of your favourite genres?
This is a great question. I think I'll have to go with Things I Want My Daughters to Know by Elizabeth Noble, which I really, really enjoyed when I read it a couple of years ago. I don't dislike contemporary, but it's certainly not a genre I tend to read a lot of.
3) What is the last 5 star book you read?
Well-Read Women: Portraits of Fiction's Most Beloved Heroines by Samantha Hahn. It's a beautiful book, and I'm really glad to have it on my shelf.
4) What book are you most excited to read during the read-a-thon?
Probably Lolly Willowes by Sylvia Townsend Warner, which is a modern classic from the mid '2os about a spinster who dabbles in witchcraft.
5) What book do you recommend the most?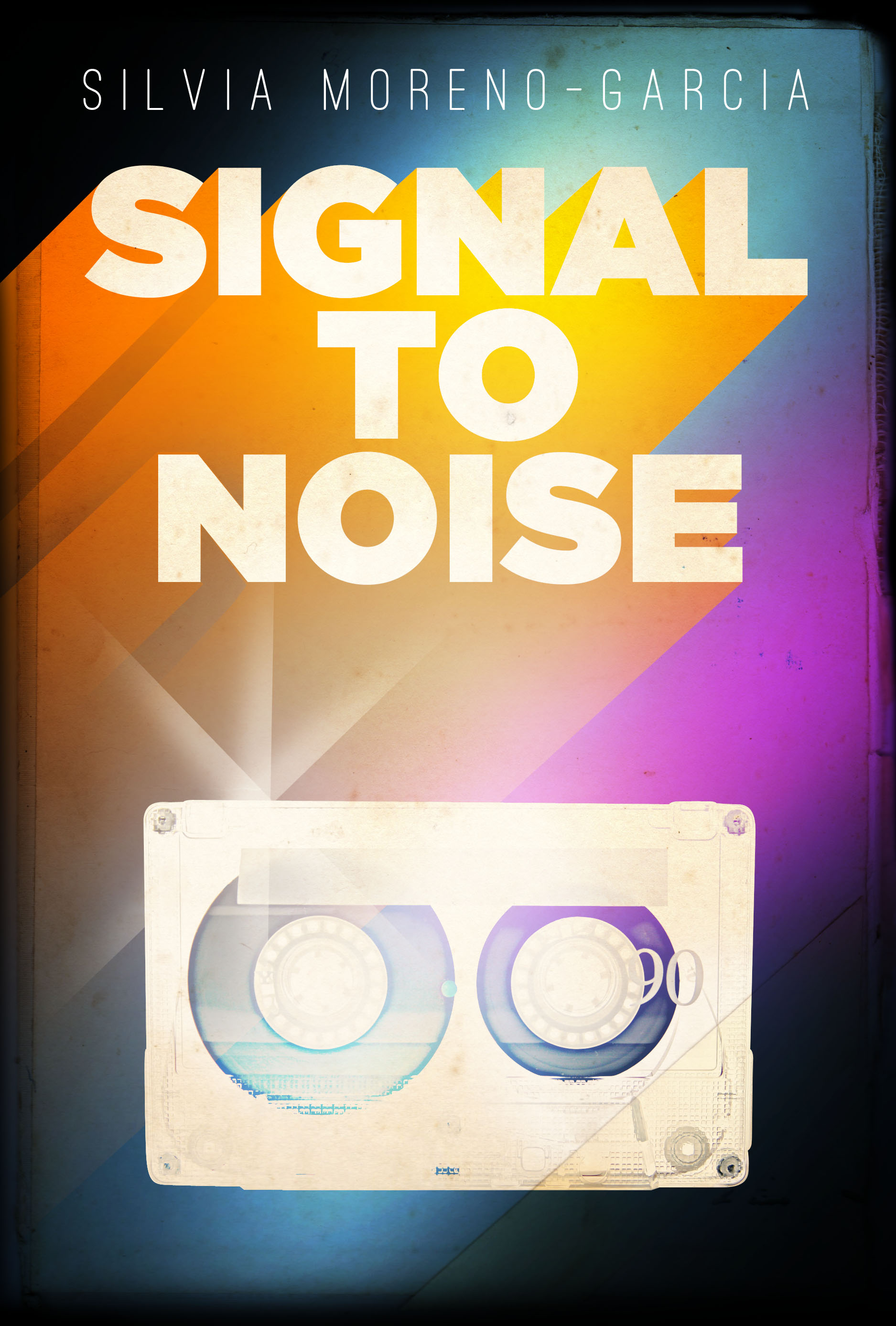 It has to be my favourite book of 2015 so far, and one of my all-time favourites now, Signal to Noise by Silvia Moreno-Garcia. It's exquisite and you should read it. You can check out my review here!
Happy reading!