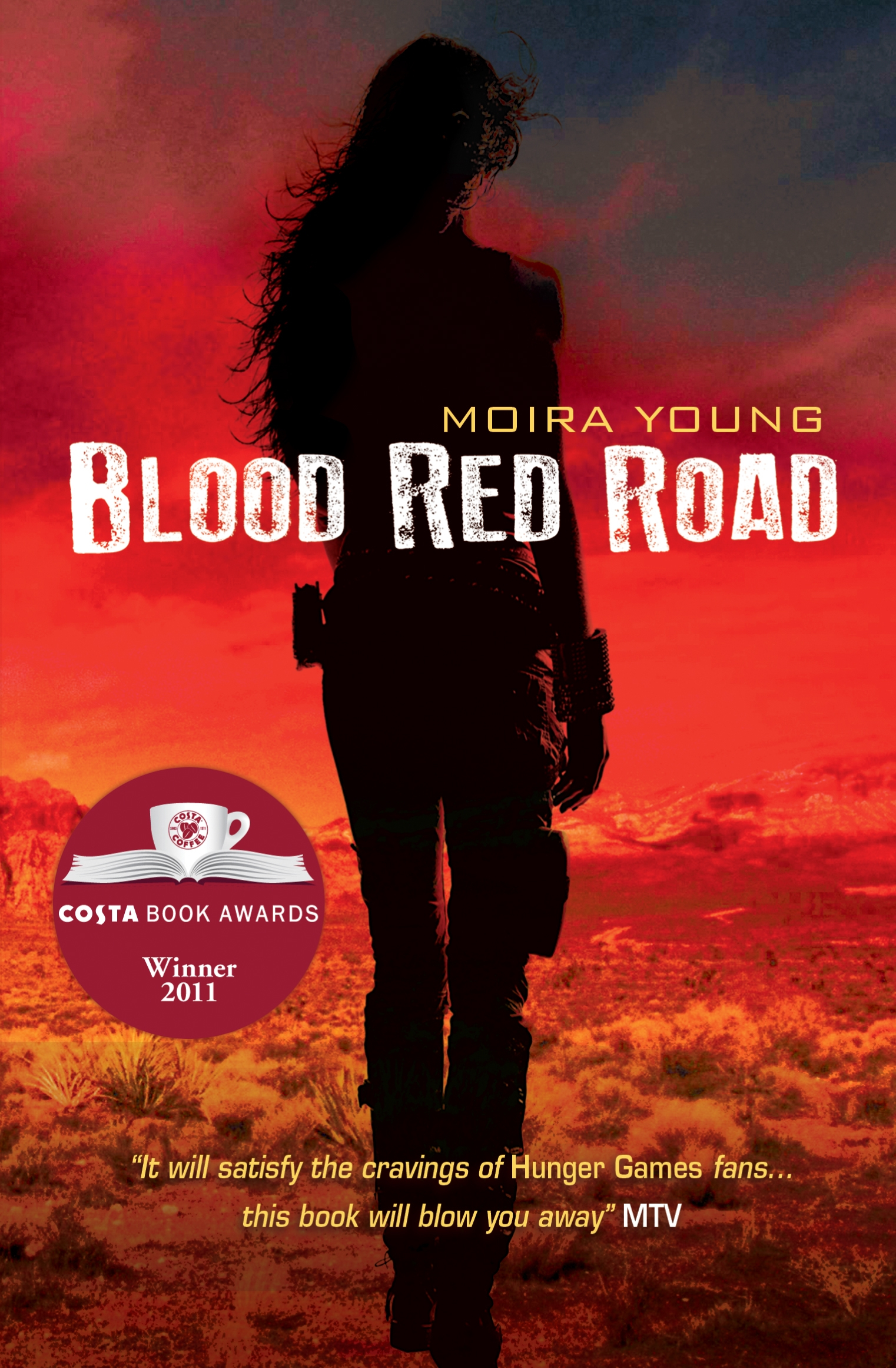 Blood Red Road
by Moira Young
Blood Red Road was one of those books I did not expect to like at all. Just pick up a copy and look at the way it's written and you may understand why I was a little hesitant to pick it up at first. I'd not long finished The Hunger Games when it was recommended to me, and I refused to believe anything could fill the void Katniss had left behind, but I kept seeing it everywhere and when I finally found a copy for only £1.99 I knew it was time to just get it over with and buy it.
I didn't read it for a little while after buying it until one night during the final term of my undergrad degree when I was struggling to sleep. I suffered a lot with insomnia during those months - final exams and a dissertation will do that to you! - and I thought I'd pick it up and read the first few pages until I fell asleep. The next thing I knew it was 4 in the morning and I'd read 2/3s of the book. If my eyelids hadn't been fighting to stay open I would have finished it there and then, but it turns out I did need sleep after all.
I ended up loving this book. I loved Saba and I loved the world and I loved Jack and I even found myself loving the way it was written. Saba has such a distinct voice, and reading this book was such a fun, gritty adventure. It was just what I'd needed.